Regular price
Sale price
$12.00 USD
Unit price
per
Sale
Sold out
In Europe, gold has always been the standard of wealth.  In China, jade is the equivalent.  Long prized for its beauty and mystical qualities, jade is associated with Chinese conceptions of the soul and immortality.  There is no higher form of matter.  Likewise, in China the dragon is a legendary creature of the highest esteem.  It comes as no surprise, then, that the finest material was often carved into the form of the mightiest beast, and some of the greatest works of art ever made are jade dragons.
Our Dragon's Jade set is an acrylic representation of the esteemed stone (it isn't actual jade stone--which is far too precious to craft into an object designed to be thrown repeatedly--but it sure looks similar).  One of our most beautiful 7-piece sets, Dragon's Jade is perfect for use in tabletop RPGs like Dungeons & Dragons and Pathfinder.  These jade-like dice are paired with gold-painted numbers--the union of jade and gold being a classic symbol of heaven.
The quantities and sizes are as follows:

-1 d4 (16mm)
-1 d6 (16mm)
-1 d8 (16mm)
-1 d10 (16mm)
-1 d00 (16mm)
-1 d12 (18mm)
-1 d20 (20mm)
Share
View full details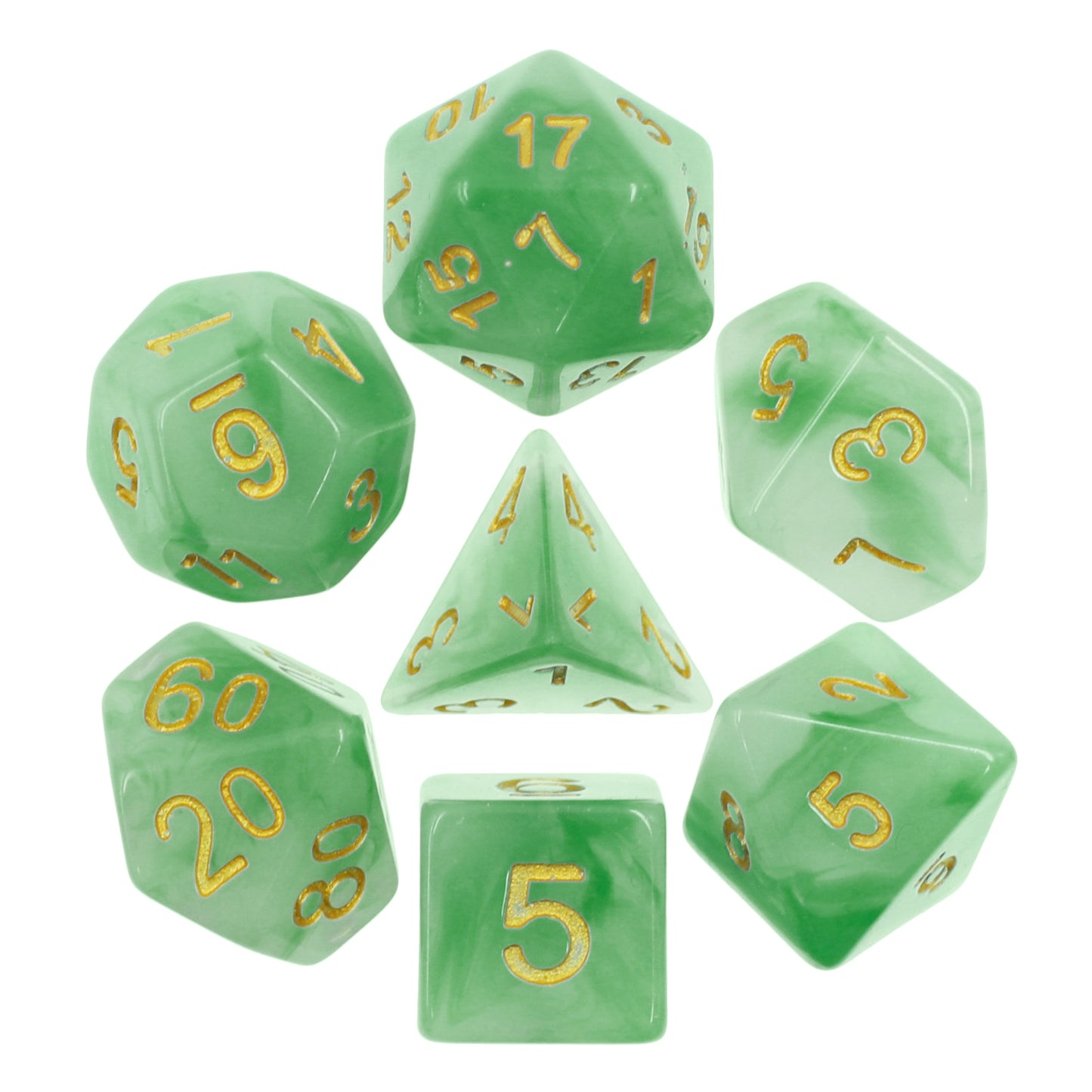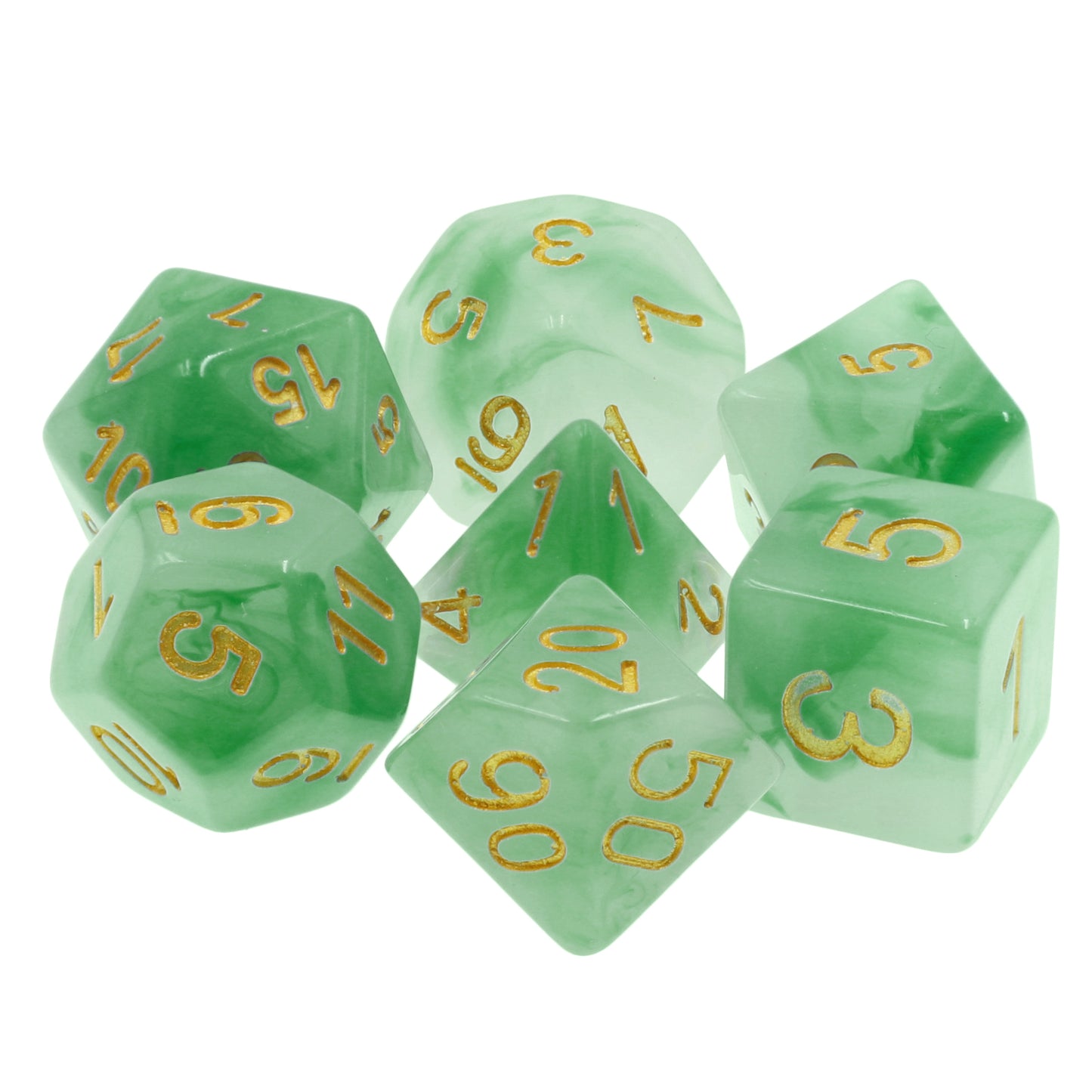 Once again, Quality work
The Dice King is known for high quality dice and are no different.