Regular price
Sale price
$12.00 USD
Unit price
per
Sale
Sold out
Music is a force, and language itself is a form of magic. Bards know these truths more intimately than any other class of adventurer. By mastering the arts of music and words, by wielding the weapons of poetry and song, a bard doesn't just make his way in the world, he remakes the world to suit his whims.
Bard's Charm is a 7-piece polyhedral dice set perfect for use in tabletop RPGs like Dungeons & Dragons and Pathfinder.  The dice are clear acrylic sprinkled with glitter and flakes of blue and silver, creating a dazzling effect. Numbers are painted in gold.  Quantities and sizes are as follows:

-1 d4 (16mm)
-1 d6 (16mm)
-1 d8 (16mm)
-1 d10 (16mm)
-1 d00 (16mm)
-1 d12 (18mm)
-1 d20 (20mm)
Share
View full details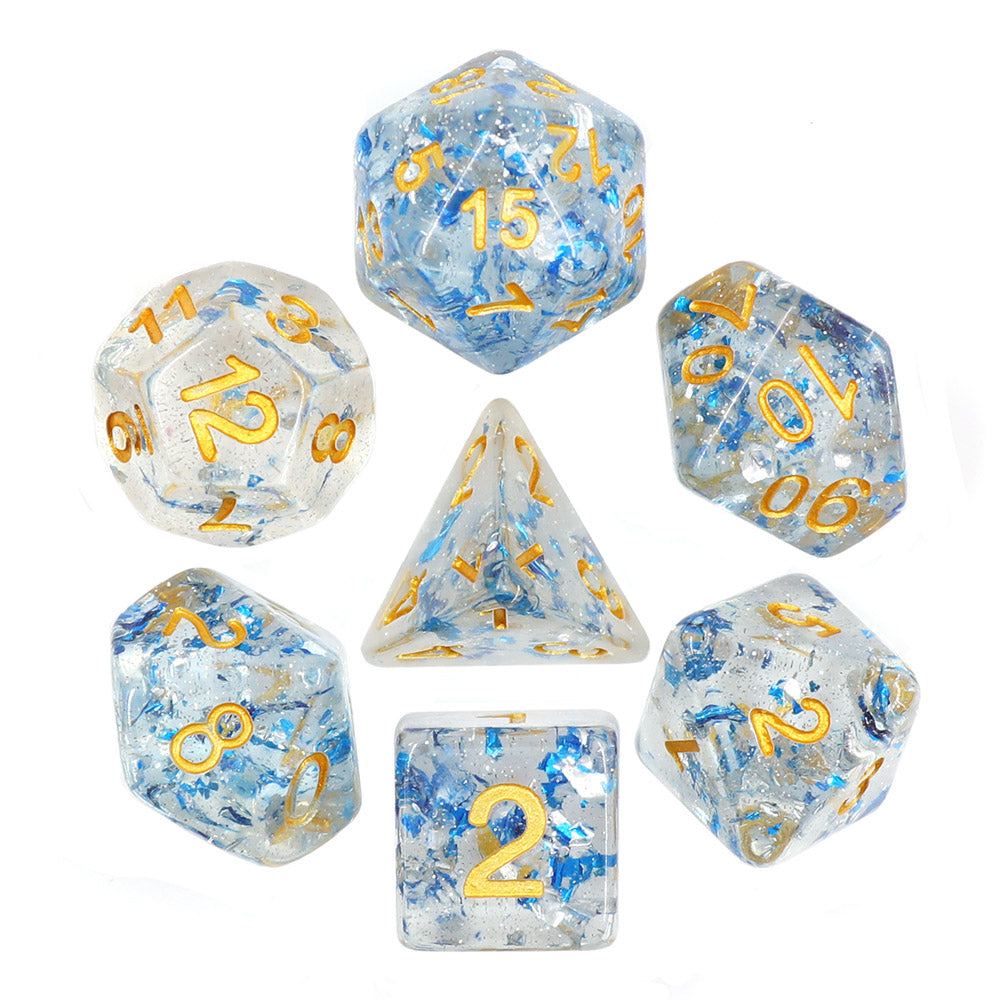 Fast shipping and good looking dice
Bought this alongside necrotic crystal and they both came in within 2 days of purchase. I also got a d10 and d% of an upcoming set that also looks great. This set looks great in person and its design really well captures the chaotic whimsy of a bard. Not a big bard player but if I ever play another one I'll definitely use these quite a bit.